WELCOME FINAL YEAR STUDENTS FOR INTERNSHIP AT MEGARAD
Tuesday, July 19, 2022, in the hot summer of Hanoi, Megarad Center is very pleased to welcome two talented students K18, Faculty of Chemistry, Danang University of Science and Technology to work as interns. Nguyen Minh Quang - a final year student majoring in chemical engineering and friend Dao Thi Huyen Trang - a final year student majoring in Polymer temporarily left Da Nang, ready for experiences at Mega Vietnam New materials research and development center.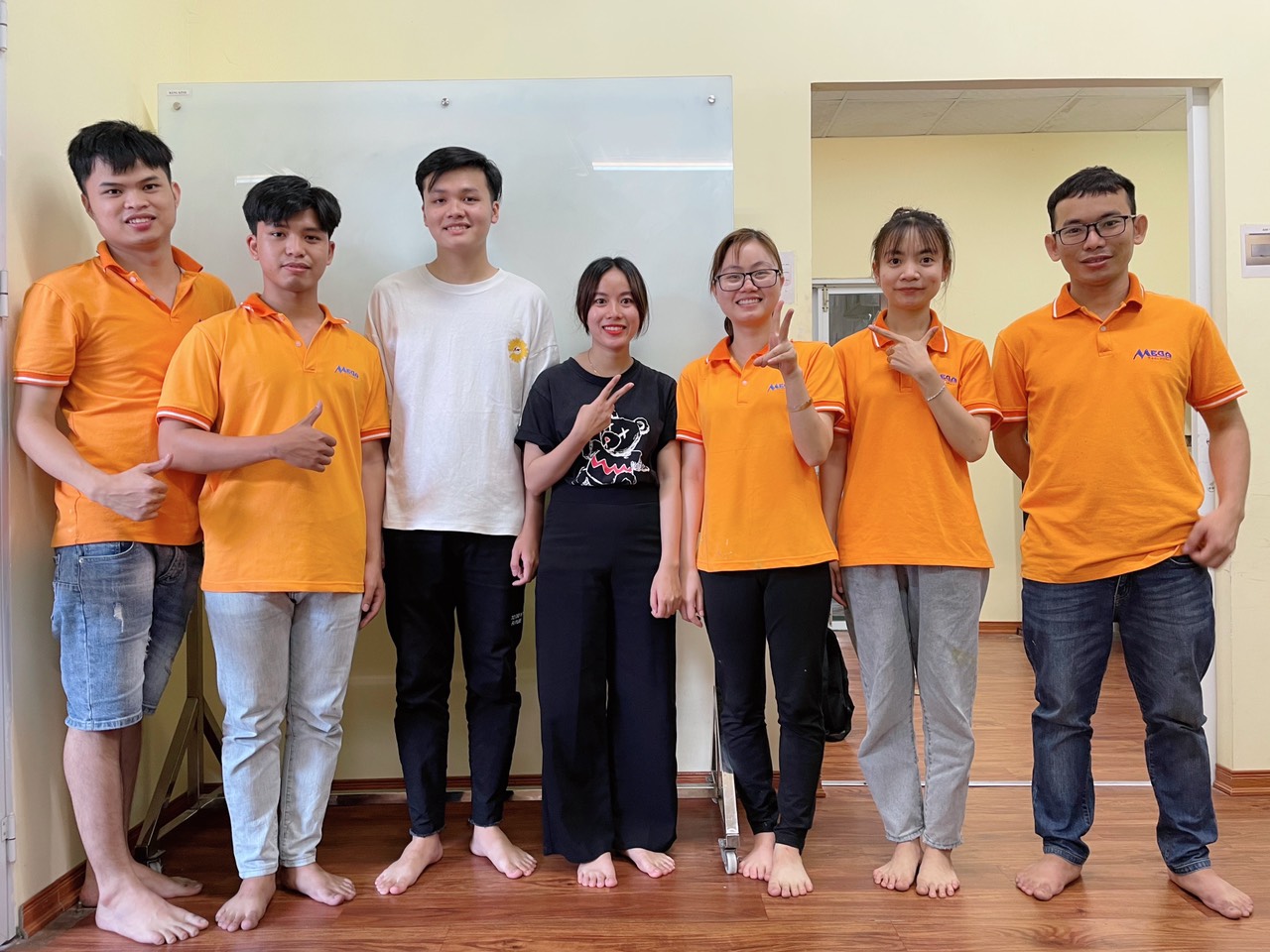 Photo: Minh Quang and Huyen Trang first came to Megarad
With a long trip from Da Nang to Hanoi, I thought they would be tired, but when they entered the office, their face showed excitement and eagerness. It seems that Quang and Trang are looking forward to the upcoming journey.
In the first step to Megarad, the two of them were introduced to the company's culture, mission, and vision by Mr. Nguyen Van Vuong. With active listening and initiative, you also quickly integrated with the staff at the center. During this internship, Quang and Trang will receive the guidance of Ms. Nguyen Thi Giang.
Following the success of previous graduate internships, Megarad is honored to be associated with the Danang University of Technology once again. Hopefully, it can help students learn more experience and use the knowledge they have learned in their jobs. After the internship, each student will surely practice their professional skills and the spirit of not being afraid of difficulties in the process of working. This is also the companion, sharing, and friendship between the University and the Company so that the Faculty of Chemistry has training oriented towards the goal of meeting the actual needs of businesses.
The Board of Directors wished to help the 2 final year students complete the graduation project completion plan and have the most exciting experiences while working with the staff of Megarad Center.
Wish Quang and Trang will complete the internship with good results and get the best results.
>> Click for more MVR activities<<
Contact
Office Address: Floor 2-A2-IA20, Nam Thang Long Urban Area, Pham Van Dong Street, Dong Ngac Ward, Bac Tu Liem District, Hanoi City, Vietnam
Research Center: Nhue hamlet - Kim Chung village - Dong Anh district - Hanoi - Viet Nam
Website: megaradcenter.com
Tel: (+84) 24 375 89089; Fax: (+84) 24 375 89098
Email: contact@megavietnam.vn